It's All About Content
Sleeker. Bolder. More responsive. In a word - immersive.
A more immersive reading experience? We're glad you asked. A cleaner layout and typographic design keeps your focus on the content. The "infinite scroll," simplified navigation and Google search make finding interesting articles easier. And no matter your screen size – PC, tablet or phone – the site is optimized to ensure the same great experience.
The benefits of the site are mostly self-evident. But a few features are worth highlighting to help get you started:
Article Pages
Current Section: Displays the issue, topic, author or section you are currently viewing.
Content Ribbon: Lists all of the articles in the current section. Easily browse the articles and click on any tile to load that article into the infinite scroll.
Infinite Scroll: Read each article from top to bottom without having to click to continue. The next article loads automatically so you can continuously read/browse an entire issue or section – similar to how you read a print magazine.
Full Screen: Click the arrow to hide the content ribbon and create a clutter-free article reading experience. Also handy for smaller screens or tablets.
More Ways to Explore
Nav Bar: Click the gray bar to reveal several filters, sections and topics that tailor articles to your interests. 
Authors/Topics: Reading an article you like? Click on the author's name to see all of their content or click on one of the topics to load that section.
Google Search: Still not finding what you want? The search bar slides out to help you find it.
Responsive Design (Mobile Optimized) 
The site utilizes a responsive design. That means the layout automatically adjusts to different screen sizes. You can see the technology in action by adjusting the size of your browser window. It's pretty cool.
But responsive design is more than just a neat trick. It ensures that our new site looks great and works well on all screen sizes. Call us a website or, if you like, a web app – the site combines the benefits of the free and open web with the elegance of an application.
More to Come
But we are not done yet. The site enables us to integrate new content types into our stories. Over the next year, you will see more charts, graphs, infographics, videos, photos, etc.
Be sure to sign-up for one of our newsletters to stay abreast of all these developments as well as the latest articles and content we publish.
In the meantime, we would love to hear your feedback about the new site or anything else we do. Write to us at [email protected].
The Plague of Baltimore
A hospital group grows by acquiring medical talent. But growth comes with unanticipated risks.
Risk Scenarios are created by Risk & Insurance editors along with leading industry partners. The hypothetical, yet realistic stories, showcase emerging risks that can result in significant losses if not properly addressed.

Disclaimer: The events depicted in this scenario are fictitious. Any similarity to any corporation or person, living or dead, is merely coincidental.
A Disturbing Email
Carley Fitzpatrick flipped the line and the blueberry-colored, 7-inch, Texas-rigged rubber worm sank, almost motionless, next to the sunken tree that projected from the near bank of Lake Rita.
She inhaled and exhaled deeply, balancing herself on the wooden seat of the canoe. Must be calm, she reminded herself, must be very calm and settled to do this right.
Carley looked away from her target, to where the sun was banking down below the green crest of trees on the ridge above the lake.
She twitched her rod tip once; paused for several seconds and then twitched it again. Then came the long, strong pull that signified a largemouth bass had sucked in the artificial worm.
She hooked him, netted him, took a brief admiring glance and put him back in the water unharmed.
Paddling back to her SUV, Carley remembered that she wanted to check back in with the office before going home. As the COO of Blue Mountain Regional Medical Center in York County, she was a key player in the hospital group's expansion plans, putting in extra hours as it built itself into a larger system.
With the outdoorsy Central Pennsylvania lifestyle as a draw, Blue Mountain was successful in drawing talent from Washington, D.C., Philadelphia, Baltimore and Harrisburg. Making the switch from freeways and subways to the countryside dotted with horse farms and wineries was not that hard a sell.
With health care reform on the march, there were a number of smaller, more urban practices that were more than willing to have their assets and liabilities acquired by a hospital system. Health care reform just created too many uncertainties.
Back at the office, Carley opened a disturbing email from the office of Blue Mountain's general counsel.
The email said that 12 hospitalists in a Baltimore practice that Blue Mountain had acquired six months ago were now defendants in a class-action lawsuit stemming from a hospital-acquired infection outbreak at a Baltimore teaching hospital.
The outbreak had been dubbed "The Plague of Baltimore" by the local press.
"Sending this to you as an FYI, we're not too concerned about it at this point," Blue Mountain's youngish general counsel had typed to Carley in the email.
"I'm not so sure that we shouldn't be worried about it," Carley said to herself under her breath as the sky outside her office window darkened into nightfall.
"Can you follow up with me on this or direct me to a copy of the lawsuit?" she wrote back to the general counsel.
Carley had been around long enough to know that Baltimore, along with some other East Coast cities like Philadelphia, fell into the category of  legal venue where judge and jury verdicts in personal injury cases could balloon far beyond what might be considered reasonable reparation.
The general counsel may have been good on paper at Dickinson Law, but he just might have a lot left to learn here in the real world.
Carley made a mental note to keep the "Baltimore 12" on her radar.
Loading ...
Look Back in Anguish
With the fate of the "Baltimore 12" never leaving her consciousness for long, Carley called a meeting with Blue Mountain's director of risk management and insurance, Nathan Haines.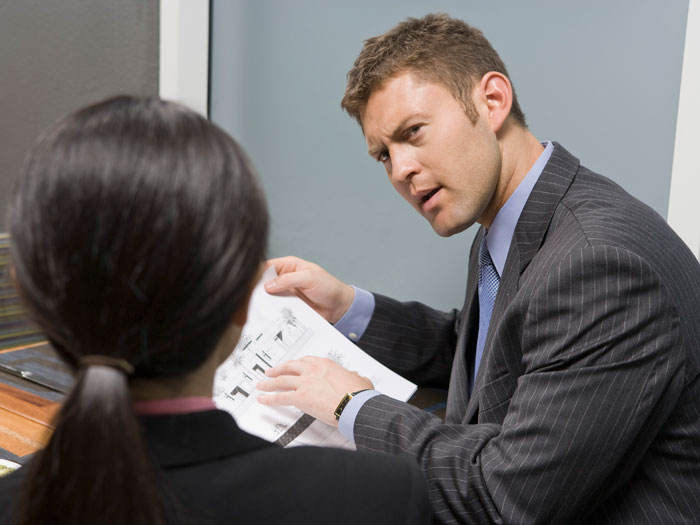 "I just want to be sure," she said, explaining why she was asking Nate to review with her, yet again, the hospital's professional liability coverage.
"No problem," Nate said.
"We've got a $5 million self-insured retention and a $10 million excess tower on top of that," Nate said.
"Which means what again?" Carley said.
"Let's just say one of our doctors gets sued for medical malpractice and the jury finds against him for $1 million," Nate said. "We're self-insured for $5 million, we pay that $1 million out of our pockets."
"Okay," Carley said. "But what if …"
Nate knew where she was going.
"If we saw a loss of $6 million," he said, finishing her thought, "which would be highly unusual, we'd pay $5 million out of pocket and the insurance company would pay $1 million," Nate said.
"Why so much retention?" said Carley.
"Eh, it's kind of a balancing act," said Nate. "You're trying to offset premium costs by taking some of the risk on."
"I'd hate to be a risk manager," Carley said to herself as she left the meeting with Nate.
———
When the "Baltimore 12" case went to trial, the full brunt of what Blue Mountain was facing became more evident.
It turned out that two deaths were linked to the hospital infection outbreak in Baltimore. One of the fatalities was David Brandt, the COO of a well-capitalized, up-and-coming tech firm with naval engineering connections based in Annapolis. Brandt had gone into the Baltimore hospital for knee surgery and hadn't come out.
The other victim was Anna French, a striking attorney and mother of three who underwent an emergency appendectomy, acquired an infection and died a lingering, painful death.
The framed photographic portrait of a smiling Anna with her equally photogenic husband and children taken on the oak-leaf-speckled lawn of their family home in October was all the jury needs to see.
Three jury members, two of them male, wept openly. The pain and suffering amount decided on was in the tens of millions.
The lifetime income loss of the deceased COO came in at the very high end as well. Aggregate pain and suffering and loss of income determination from the juries in those two cases alone totaled $45 million.
Loading ...
Woulda', Coulda', Shoulda'
When Blue Mountain acquired the assets and liabilities of the Baltimore 12, trout fishing and sipping Cabernet Franc next to the fields it was grown in weren't the only draws.
To lure that talent, Blue Mountain had agreed to cover the physicians' prior acts as part of their employment benefits.
Talking to Nathan Haines, Carley got yet another insurance lesson.
"We've got $20 million in liability in connection with these 12 hospitalists from Baltimore," Nathan told Carley and the CFO, Fred Rutter, in a closed door meeting on a cold January morning.
"That's pain and suffering, loss of income and attorneys' fees," Nathan said.
The room was silent for a minute.
"What about an appeal?" Fred said just to say something.
"From what the attorneys for the carrier tell us, that would be throwing good money after bad," Nathan replied.
"Should I go on?"
"Sure," Fred said.
"The physicians are covered under our limits," Nathan said. "When we hired them, we didn't negotiate the option that they have individual limits, so their liabilities hit our entire program," Nathan said.
"Which means?" said Carley.
"Which means that we are looking at $10 million in uncovered liability, with the carrier picking up the other $10 million," Nathan said.
———
In the months after that conversation, Blue Mountain Regional Medical Center went from an organization that was expanding and pervaded by a sense of optimism to an organization in retreat.
The aftermath of the "Baltimore 12" jury verdict was that Blue Mountain was going to have to scrap to find a professional liability insurance carrier for the coming year. It was also going to have to take an even higher retention than it had previously.
It was also looking at its additional newly acquired practices with a jaundiced eye.
Attempts to renegotiate professional liability indemnity arrangements after the fact were, to say the least, a point of contention with the doctors' groups.
As she drove to work one morning the following May, Carley cast a doleful eye out the window to Lake Rita.
She would have liked to be jigging for crappies on the lake, instead of putting in her seventh straight 11-hour day.
The future of Blue Mountain Regional was highly uncertain, having looked so bright just a year or so ago.
"Maybe I should start looking for a job in Baltimore," Carley said to herself as she drove into the parking lot at work.
Loading ...
Summary
A hospital group seeks to grow by attracting medical practices from around the Middle Atlantic region. But its plans backfire when its insurance coverage is misaligned with the professional liability exposures that some of the acquired physicians bring into the company.
1. Know what you are buying: The Blue Mountain Regional Medical Center erred by not fully understanding the professional liability risks carried by the physicians in the practices it was acquiring.
2. Tailor your coverage: As a hospital group looking to expand by acquiring regional practices, Blue Mountain needed to tailor its coverage to better mitigate potential professional liability risks that were being brought on board. Covering all prior acts with no individual limits was clearly not the way to go here.
3. Risk management needs to drive the bus: Blue Mountain clearly did not have risk management integrated into its acquisition and growth strategies. Risk management should have had more of a voice in what coverage physicians were being offered as a part of their benefits packages.
4. Know your legal venues: The risk to the hospital group in this scenario was compounded by the legal venue the professional liability was being adjudicated in. Professionals being brought in from a legal venue that has a reputation for outsized settlements should be examined with extra care.
5. Beware of the unknowns: The Affordable Care Act has placed health care risk management in flux like never before. Any growth or profit strategy that does not take this vast uncertainty into account is in all likelihood a flawed strategy.
Dan Reynolds is editor-in-chief of Risk & Insurance. He can be reached at
[email protected]
Managing Chronic Pain Requires a Holistic Strategy
To manage chronic pain and get the best possible outcomes for the payer and the injured worker, employ a holistic, start-to-finish process.
Chronic, intractable pain within workers' compensation is a serious problem.
The National Center for Biotechnology Information, part of the National Institutes of Health, reports that when chronic pain occurs in the context of workers' comp, greater clinical complexity is almost sure to follow.
At the same time, Workers' Compensation Research Institute (WCRI) studies show that 75 percent of injured workers get opioids, but don't get opioid management services. The result is an epidemic of debilitating addiction within the workers' compensation landscape.
As CEO and founder of Integrated Prescription Solutions Inc. (IPS), Greg Todd understands how pain is a serious challenge for workers' compensation-related medical care. Todd sees a related, and alarming, trend as well – the incidence rate for injured workers seeking permanent or partial disability because of chronic pain continues to rise.
Challenges aside, managing chronic pain so both the payer and the injured worker can get the best possible outcomes is doable, Todd said, but it requires a holistic, start-to-finish process.
Todd explained that there are several critical components to managing chronic pain, involving both prospective and retrospective solutions.
Prospective View: Fast, Early Action
"Having the wrong treatment protocol on day one can contribute significantly to bad outcomes with injured workers," Todd said. "Referred to as outliers, many of these 'red flag' cases never return to work."
Best practice care begins with the use of evidence-based UR recommendations such as ODG. Using a proven pharmacological safety and monitoring opioid management program is a top priority, but needs to be combined with an evidence-based medical treatment and rehabilitative process-focused plan. That means coordinating every aspect of care, including programs such as quality network diagnostics, in-network physical therapy, appropriate durable medical equipment (DME) and in more severe cases work hardening, which uses work (real or simulated) as a treatment modality.
Todd emphasized working closely with the primary treating physician, getting the doctor on board as soon as possible with plans for proven programs such as opioid Safety and Monitoring, EB PT facilities, patient progress monitoring and return-to-work or modified work duty recommendations.
"It comes down to doing the right thing for the right reasons for the right injury at the right time. To manage chronic pain successfully – mitigating disability and maximizing return-to-work – you have to offer a comprehensive approach."
— Greg Todd, CEO and founder, Integrated Prescription Solutions Inc. (IPS)
Alternative Pain Management Strategies
Unfortunately, pain management today is practically an automatic move to a narcotic approach, versus a non-invasive, non-narcotic option. To manage that scenario, IPS' pain management is in line with ODG as the most effective, polymodal approach to treatment. That includes N-drug formularies, adherence to therapy regiment guidelines and inclusive of appropriate alternative physical modalities (electrotherapy, hot/cold therapy, massage, exercise and acupuncture) that may help the claimant mitigate the pain while maximizing their ongoing overall recovery plan.
IPS encourages physicians to consider the least narcotic and non-invasive approach to treatment first and then work up the ladder in strength – versus the other way around.
"You can't expect that you can give someone Percocet or Oxycontin for two months and then tell them to try Tramadol with NSAIDS or a TENS unit to see which one worked better; it makes no sense," Todd explained.
He added that in many cases, using a "bottom up" treatment strategy alone can help injured workers return to work in accordance with best practice guidelines. They won't need to be weaned off a long-acting opioid, which many times they're prohibited to use while on the job anyway.
Chronic Pain: An Elusive Condition
Soft tissue injuries – whether a tear, sprain or strain – end up with some level of chronic pain. Often, it turns out that it's due to a vascular component to the pain – not the original cause of the pain resulting from the injury. For example, it can be due to collagen (scar tissue) build up and improper blood flow in the area, particularly in post-surgical cases.
"Pain exists even though the surgery was successful," Todd said.
The challenge here is simply managing the pain while helping the claimant get back to work. Sometimes the systemic effect of oral opioid-based drugs prohibits the person from going to work by its highly addictive nature. In a 2014 report, "A Nation in Pain," St. Louis-based Express Scripts found that nearly half of those who took opioid medications for more than a month in their first year of treatment then refilled their prescriptions for three years or longer. Many studies confirm that chronic opioid use has led to declining functionality with reduced ability to recover.
This can be challenging if certain pain killers are being used to manage the pain but are prohibitive in performing work duties. This is where topical compound prescriptions – controversial due to high cost and a lack of control – may be used. IPS works with a reputable, highly cost-effective network of compound prescription providers, with costs about 30-50 percent less than the traditional compound prescription
In particular compounded Non-Systemic Transdermal (NST) pain creams are proving to be an effective treatment for chronic pain syndromes. There is much that is poorly understood about this treatment modality with the science and outcomes now emerging.
Retrospective Strategies: Staying on Top of the Claim
IPS' retrospective approach includes components such as periodic letters of medical necessity sent to the physician, peer-to-peer and pharmacological reviews when necessary, toxicology monitoring and reporting, and even addiction rehab programs specifically tailored toward injured workers.
Todd said that the most effective WC pharmacy benefit manager (PBM) provides much more than just drug benefits, but rather combines pharmacy benefits with a comprehensive ancillary suite of services in a single portal assisting all medical care from onset of injury to RTW. IPS puts the tools at the adjustor fingertips and automates initial recommendations as soon as the claim in entered into its system through dashboard alerts. Claimant scheduling and progress reporting is made available to clients 24/7/365.
"It comes down to doing the right thing for the right reasons for the right injury at the right time," Todd said, "To manage chronic pain successfully – mitigating disability and maximizing return-to-work – you have to offer a comprehensive approach," he said.

This article was produced by the R&I Brand Studio, a unit of the advertising department of Risk & Insurance, in collaboration with IPS. The editorial staff of Risk & Insurance had no role in its preparation.
Integrated Prescription Solutions (IPS) is a Pharmacy Benefit Management (PBM) and Ancillary Services partner to W/C and Auto (PIP) Insurance carriers, Self Insured Employers, and Third Party Administrators who specialize in Workers Compensation benefits management.