The Plague of Baltimore
A hospital group grows by acquiring medical talent. But growth comes with unanticipated risks.
Risk Scenarios are created by Risk & Insurance editors along with leading industry partners. The hypothetical, yet realistic stories, showcase emerging risks that can result in significant losses if not properly addressed.

Disclaimer: The events depicted in this scenario are fictitious. Any similarity to any corporation or person, living or dead, is merely coincidental.
A Disturbing Email
Carley Fitzpatrick flipped the line and the blueberry-colored, 7-inch, Texas-rigged rubber worm sank, almost motionless, next to the sunken tree that projected from the near bank of Lake Rita.
She inhaled and exhaled deeply, balancing herself on the wooden seat of the canoe. Must be calm, she reminded herself, must be very calm and settled to do this right.
Carley looked away from her target, to where the sun was banking down below the green crest of trees on the ridge above the lake.
She twitched her rod tip once; paused for several seconds and then twitched it again. Then came the long, strong pull that signified a largemouth bass had sucked in the artificial worm.
She hooked him, netted him, took a brief admiring glance and put him back in the water unharmed.
Paddling back to her SUV, Carley remembered that she wanted to check back in with the office before going home. As the COO of Blue Mountain Regional Medical Center in York County, she was a key player in the hospital group's expansion plans, putting in extra hours as it built itself into a larger system.
With the outdoorsy Central Pennsylvania lifestyle as a draw, Blue Mountain was successful in drawing talent from Washington, D.C., Philadelphia, Baltimore and Harrisburg. Making the switch from freeways and subways to the countryside dotted with horse farms and wineries was not that hard a sell.
With health care reform on the march, there were a number of smaller, more urban practices that were more than willing to have their assets and liabilities acquired by a hospital system. Health care reform just created too many uncertainties.
Back at the office, Carley opened a disturbing email from the office of Blue Mountain's general counsel.
The email said that 12 hospitalists in a Baltimore practice that Blue Mountain had acquired six months ago were now defendants in a class-action lawsuit stemming from a hospital-acquired infection outbreak at a Baltimore teaching hospital.
The outbreak had been dubbed "The Plague of Baltimore" by the local press.
"Sending this to you as an FYI, we're not too concerned about it at this point," Blue Mountain's youngish general counsel had typed to Carley in the email.
"I'm not so sure that we shouldn't be worried about it," Carley said to herself under her breath as the sky outside her office window darkened into nightfall.
"Can you follow up with me on this or direct me to a copy of the lawsuit?" she wrote back to the general counsel.
Carley had been around long enough to know that Baltimore, along with some other East Coast cities like Philadelphia, fell into the category of  legal venue where judge and jury verdicts in personal injury cases could balloon far beyond what might be considered reasonable reparation.
The general counsel may have been good on paper at Dickinson Law, but he just might have a lot left to learn here in the real world.
Carley made a mental note to keep the "Baltimore 12" on her radar.
[poll id="83″]
Look Back in Anguish
With the fate of the "Baltimore 12" never leaving her consciousness for long, Carley called a meeting with Blue Mountain's director of risk management and insurance, Nathan Haines.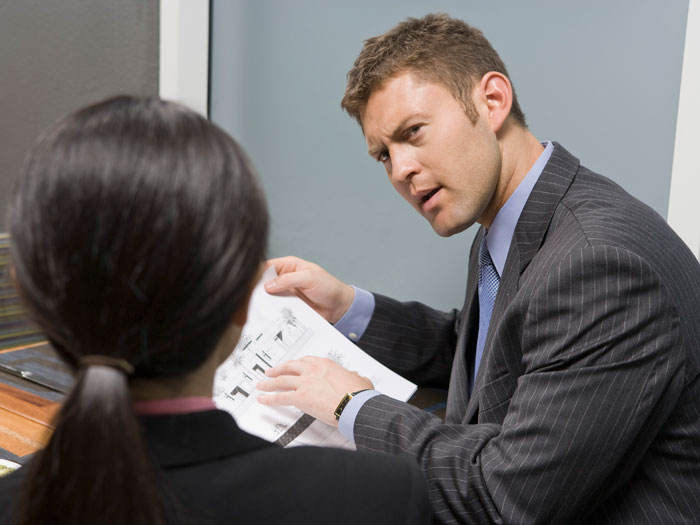 "I just want to be sure," she said, explaining why she was asking Nate to review with her, yet again, the hospital's professional liability coverage.
"No problem," Nate said.
"We've got a $5 million self-insured retention and a $10 million excess tower on top of that," Nate said.
"Which means what again?" Carley said.
"Let's just say one of our doctors gets sued for medical malpractice and the jury finds against him for $1 million," Nate said. "We're self-insured for $5 million, we pay that $1 million out of our pockets."
"Okay," Carley said. "But what if …"
Nate knew where she was going.
"If we saw a loss of $6 million," he said, finishing her thought, "which would be highly unusual, we'd pay $5 million out of pocket and the insurance company would pay $1 million," Nate said.
"Why so much retention?" said Carley.
"Eh, it's kind of a balancing act," said Nate. "You're trying to offset premium costs by taking some of the risk on."
"I'd hate to be a risk manager," Carley said to herself as she left the meeting with Nate.
———
When the "Baltimore 12" case went to trial, the full brunt of what Blue Mountain was facing became more evident.
It turned out that two deaths were linked to the hospital infection outbreak in Baltimore. One of the fatalities was David Brandt, the COO of a well-capitalized, up-and-coming tech firm with naval engineering connections based in Annapolis. Brandt had gone into the Baltimore hospital for knee surgery and hadn't come out.
The other victim was Anna French, a striking attorney and mother of three who underwent an emergency appendectomy, acquired an infection and died a lingering, painful death.
The framed photographic portrait of a smiling Anna with her equally photogenic husband and children taken on the oak-leaf-speckled lawn of their family home in October was all the jury needs to see.
Three jury members, two of them male, wept openly. The pain and suffering amount decided on was in the tens of millions.
The lifetime income loss of the deceased COO came in at the very high end as well. Aggregate pain and suffering and loss of income determination from the juries in those two cases alone totaled $45 million.
[poll id="84″]
Woulda', Coulda', Shoulda'
When Blue Mountain acquired the assets and liabilities of the Baltimore 12, trout fishing and sipping Cabernet Franc next to the fields it was grown in weren't the only draws.
To lure that talent, Blue Mountain had agreed to cover the physicians' prior acts as part of their employment benefits.
Talking to Nathan Haines, Carley got yet another insurance lesson.
"We've got $20 million in liability in connection with these 12 hospitalists from Baltimore," Nathan told Carley and the CFO, Fred Rutter, in a closed door meeting on a cold January morning.
"That's pain and suffering, loss of income and attorneys' fees," Nathan said.
The room was silent for a minute.
"What about an appeal?" Fred said just to say something.
"From what the attorneys for the carrier tell us, that would be throwing good money after bad," Nathan replied.
"Should I go on?"
"Sure," Fred said.
"The physicians are covered under our limits," Nathan said. "When we hired them, we didn't negotiate the option that they have individual limits, so their liabilities hit our entire program," Nathan said.
"Which means?" said Carley.
"Which means that we are looking at $10 million in uncovered liability, with the carrier picking up the other $10 million," Nathan said.
———
In the months after that conversation, Blue Mountain Regional Medical Center went from an organization that was expanding and pervaded by a sense of optimism to an organization in retreat.
The aftermath of the "Baltimore 12" jury verdict was that Blue Mountain was going to have to scrap to find a professional liability insurance carrier for the coming year. It was also going to have to take an even higher retention than it had previously.
It was also looking at its additional newly acquired practices with a jaundiced eye.
Attempts to renegotiate professional liability indemnity arrangements after the fact were, to say the least, a point of contention with the doctors' groups.
As she drove to work one morning the following May, Carley cast a doleful eye out the window to Lake Rita.
She would have liked to be jigging for crappies on the lake, instead of putting in her seventh straight 11-hour day.
The future of Blue Mountain Regional was highly uncertain, having looked so bright just a year or so ago.
"Maybe I should start looking for a job in Baltimore," Carley said to herself as she drove into the parking lot at work.
[poll id="85″]
Summary
A hospital group seeks to grow by attracting medical practices from around the Middle Atlantic region. But its plans backfire when its insurance coverage is misaligned with the professional liability exposures that some of the acquired physicians bring into the company.
1. Know what you are buying: The Blue Mountain Regional Medical Center erred by not fully understanding the professional liability risks carried by the physicians in the practices it was acquiring.
2. Tailor your coverage: As a hospital group looking to expand by acquiring regional practices, Blue Mountain needed to tailor its coverage to better mitigate potential professional liability risks that were being brought on board. Covering all prior acts with no individual limits was clearly not the way to go here.
3. Risk management needs to drive the bus: Blue Mountain clearly did not have risk management integrated into its acquisition and growth strategies. Risk management should have had more of a voice in what coverage physicians were being offered as a part of their benefits packages.
4. Know your legal venues: The risk to the hospital group in this scenario was compounded by the legal venue the professional liability was being adjudicated in. Professionals being brought in from a legal venue that has a reputation for outsized settlements should be examined with extra care.
5. Beware of the unknowns: The Affordable Care Act has placed health care risk management in flux like never before. Any growth or profit strategy that does not take this vast uncertainty into account is in all likelihood a flawed strategy.
Dan Reynolds is editor-in-chief of Risk & Insurance. He can be reached at
[email protected]
Forged By Fire
Peter Eastwood and three trusted colleagues set out to build Berkshire Hathaway Specialty Insurance.
To understand the professional bonds and temperaments of the team that leads Berkshire Hathaway Specialty Insurance, go back to 2008.
Peter Eastwood, president of BHSI since its April 29 launch, then worked at Lexington Insurance, AIG's excess and surplus division. David Bresnahan, David Fields and Sanjay Godhwani, the three other players in the leadership quartet that left AIG for BHSI in April, were also AIG employees at the time. All of them had worked together on major projects and trusted one another. Then came September of 2008 and the earth shook in financial services.
We all know the story. AIG's liquidity problems brought it to its knees. For many of its employees, the question became, should I stay or should I go?
These four stayed.
David Bresnahan, now an executive vice president, casualty, healthcare professional liability, executive and professional lines with BHSI, recalled that AIG's property/casualty operation was financially sound at the time but was losing talent.
"Because of the parent company challenges and the possibility that people would start leaving the organization, there was the threat of a vicious spiral where people would leave and then customers would leave and lose confidence in the property/casualty businesses' ability to move forward. And if the customers had left, that is the beginning of that downward spiral," Bresnahan said.
"Those years that we spent together — between December of 2008 through 2011 — were when I learned some of the most important life lessons with respect to leadership and teamwork."
— David Bresnahan, executive vice president, casualty, healthcare, professional liability, executive & professional lines, Berkshire Hathaway Specialty Insurance
Kevin Kelley, who had stood at the helm of Lexington for years, left the company in December of 2008 to take his present job as CEO of Ironshore.
Eastwood was then promoted to president and CEO of Lexington. It was, to that point in his career, the chance of a lifetime.
"It was an enormous opportunity for me and I recognized it for what it was. As a result of that event I have received more opportunity than I ever would have been given," Eastwood said.
But he and his colleagues who stayed at Lexington and AIG had to battle to save the company and its reputation. Looking back, Eastwood now sees that as his proudest moment at AIG.
"I think the thing that stands out the most is how my former colleagues and I came together at the height of the financial crisis to move together as a team to move the organization forward. Essentially to run to the fight, to stay with the organization," Eastwood said.
"I stayed, and I think my colleagues stayed, out of a sense of loyalty to one another and to the organization, as well as based on a commitment we felt we had made to customers and other business partners. Many of us had worked for AIG for many, many years," he said.
One can't gauge an individual in just one meeting. But when Risk & Insurance® interviewed Eastwood in New York in early November, he came off as someone with a great deal of self-control, who chooses his words very carefully. One executive who watched Eastwood at work in the stressful days of late 2008 recalled him as one who kept his cool.
"Despite everything going on around him," said James Drinkwater, president of the brokerage division for the AmWINS Group Inc., "he was always very calm and very thoughtful in his approach.
"He obviously took over at a very difficult time in Lexington's history. He retained many of the key staff and I think he just demonstrated great leadership at that time," he said.
Eastwood also marks late 2008 and beyond as a time that strengthened his bonds with Bresnahan, Fields and Godhwani.
The Team

As he looks at the team he is assembling now, that proven success in sticking together to help salvage AIG is in his hip pocket.
"I have said repeatedly to people that they are individuals who are just great professionals and equally good, if not better, human beings," Eastwood said.
In Eastwood, Bresnahan and Fields said, they have a leader who leads by example, someone who holds himself to high standards and expects the same from teammates.
"He is one of the hardest working individuals you will meet. No matter how high he has climbed in particular organizations, I find that he really sweats the details and really gets into the weeds of the business," said Bresnahan.
Bresnahan said that he too feels the time the four spent at AIG when it was reeling not only strengthened their bonds with one another but helped them grow as individuals.
"I agree with Peter," Bresnahan said, "Those years that we spent together — between December of 2008 through 2011 — were when I learned some of the most important life lessons with respect to leadership and teamwork.
"And I share Peter's view that it was one of the more rewarding times. It really revolved around teamwork, collaboration and being highly communicative to employees, customers and brokers. Those were some of the keys that got us through that very difficult time," he said.
That experience and the way it strengthened existing bonds, instead of weakening them, is perhaps why this team at BHSI has as much faith as it does.
"It comes from having worked together in a variety of different situations and feeling that we had each other's backs. We really feel comfortable with each other," said Fields, now executive vice president, underwriting, actuarial, finance and reinsurance at BHSI.
Chance of a Lifetime
Being able to launch BHSI, backed as it is by the Berkshire Hathaway name and balance sheet, presents unique advantages.
"From my perspective, I smile every morning. I feel like I need to be able to pinch myself about is this all real," said Fields.
"We are fortunate to be able to have the capital support and name recognition of the Berkshire organization; the freedom within the organization to focus on the things that are important and to be able to accomplish them quickly; and then the ability to work with people that we know and feel comfortable with.
"We are creating an environment here that is completely different, in my opinion, than other places in the industry … it is a once-in-a-lifetime opportunity," he said.
Bresnahan said the response from customers so far has been glowing.
"When you meet with customers,
a lot of validation comes out of those meetings. There is genuine joy that people have seeing what we are doing and recognizing that we have a really special opportunity," Bresnahan said.
"They have approached the marketplace in a very responsible fashion," said AmWINS' Drinkwater, "and I think that they have got a terrific team that is going to be incredibly successful in building a new company."
On the one hand, BHSI has capital strength and a strong brand so it is not viewed as a new entrant, but on the other, it has the unique opportunity to build a team and systems from the ground up that are highly efficient and service-oriented.
"The opportunity in and of itself is exciting. But the ability to build a company with people you respect, trust and have a very strong working relationship with is unique."
— Sanjay Godhwani, executive vice president, property and programs, Berkshire Hathaway Specialty Insurance
"The opportunity in and of itself is exciting," said Sanjay Godhwani, executive vice president, property and programs for BHSI. "But the ability to build a company with people you respect, trust and have a very strong working relationship with is unique."
Since its launch, Eastwood said, BHSI has grown quickly and has been received enthusiastically by brokers and insureds. The possibilities are obviously enormous, but for Eastwood — who left a position as CEO and president of AIG property/casualty in the Americas for this unique opening — so too is the gravity with which it must be treated.
"It comes with a lot of opportunity and a lot of responsibility. The former of which I am thankful for, the latter of which I take very seriously. While the opportunity is significant for me, it is important for me to recognize the team and their contributions and the significance of this opportunity to them as well," Eastwood said.
The Business So Far
BHSI was launched in April with Eastwood, Bresnahan, Fields and Godhwani. As of early November, the company had 73 employees and five business units, those being a property group, a casualty group, an executive professional lines group, a health care professional liability group and a program business group.
Coming out of the gate, Eastwood described BHSI as "disproportionately focused on the E&S market right now" for a number of reasons, "but evolving quickly."
The reasons for the initial focus on E&S is that there is a good growth trajectory in E&S. It offers freedom of rate and form, and that makes it attractive for a firm looking to stand up businesses quickly, Eastwood said.
Getting to work in admitted markets takes a little longer to set up, but Eastwood said BHSI is in the process of doing that. The directors' and officers' market, in particular, and the larger professional lines space is more of an admitted market.
"We have just completed a primary D&O policy form and we are now underway getting that policy form filed and the rates filed with it," Eastwood said.
BHSI is, at this point, also a predominantly U.S.-focused business. The United States is by far the largest market in the world and it is where the Berkshire Hathaway infrastructure is "largely focused and built," Eastwood said.
But BHSI does have an interest, he said, in moving the business outside of the United States and is exploring opportunities. That said, the company is writing U.S.-domiciled risk with foreign exposures.
In terms of distribution, Eastwood said his team is "interested in seeing as much of the marketplace as we can and as a result we are interested in seeing as much business from as many brokers as we can see it, because it is, again, the only way to see the totality of the market."
Eastwood said the network will be both retail and wholesale-focused.
"I value the wholesale broker channel as a very effective distribution channel for us, reaching brokers that we couldn't get to on our own or getting to geographic territories that we wouldn't get to on our own," he said.
As this venture unfolds, the excitement on the part of the BHSI executives is palpable and the possibilities before them look to be historic in their uniqueness.
Eastwood described this chance to build a business within Berkshire Hathaway as an opportunity to work within a company that has "industry leading characteristics."
One, he said, Berkshire Hathaway is a company that knows and values the insurance industry. Its personal lines business Geico and its reinsurance arm Gen Re being just two examples.
Two, it has great financial strength.
"In a business where companies are transferring risk and we are assuming risk — it's a competitive advantage," Eastwood said.
The third is the brand of Berkshire Hathaway, standing as it does in Eastwood's words, for "integrity and doing things the right way."
And the fourth is group empowerment.
Eastwood said he has the right team to act with that freedom and deliver.
It's fair to say that the rest of the industry is watching closely.
Dan Reynolds is editor-in-chief of Risk & Insurance. He can be reached at
[email protected]
Using Data to Get Through Hail and Back
Commercial property owners must take action to mitigate the risk of hail-related damage.
4,600 hailstorms have rained down on the U.S. as of the end of July according to the National Oceanic and Atmospheric Administration. And these storms have left damage behind, cracking unprotected skylights, damaging exterior siding, dimpling rooftops and destroying HVAC systems.
While storm frequency is almost on par with last year's 5,400, the rest of the picture isn't quite the same. For example, the hail zone seems to be shifting south. San Antonio, Texas, a "moderate" hazard hail zone area, typically sees four or five hail storms a year, on average.  Year to date, more than 30 storms have been reported. Overall, Texas has suffered nearly 20 percent of all hail storms this year.
Liberty Mutual's Ralph Tiede discusses the risk hail poses to large commercial property owners.
The resulting damage is different too, with air conditioning (AC) units accounting for more than a third of the insurance industry's losses, a greater proportion than in previous years.  "In some cases, we've seen properties that sustained no roof damage but had heavily damaged AC systems. This may be a result of smaller hail stone size coupled with high winds," noted Ralph Tiede, Vice President of Commercial Insurance and Manager of Property Risk Engineering at Liberty Mutual.
Despite the shifting trends, however, these losses are largely preventable if commercial property owners understand their exposures and take steps to mitigate them. By partnering with the right insurer, a company can gain access to the industry-leading resources and expertise to make it happen.
Understanding the Risk through Data
A property owner might know that his property is located in an area prone to hail, but could underestimate the extent of damage a storm could cause. Exposed skylights, solar panels, satellite dishes and other roof-mounted equipment can translate to serious losses.
Three trends that have emerged this hail season.
This is where Liberty Mutual's property loss control engineers offer critical guidance for customers with large property exposures.
"Our property loss control engineers go out and inspect locations to develop loss estimates," said Tiede. "They're looking at the age and condition of the roof, the material it's made of, and whether equipment is exposed or if there are adequate safeguards in place."
Liberty Mutual can combine this detail with the hail data it has collected for more than 14 years and use this extensive library to help customers understand their exposures. The company's proprietary hail tool looks at customer-specific factors, such as roof type, age, condition and geocodes, to better identify potential losses from hail. The tool provides a more detailed view of hail exposure on a micro level, as opposed to more traditional macro views based on zip codes.
"This way, we're not just looking at a location's exposure, we're looking at an account's cumulative hail exposure and providing a better understanding of where the risk is concentrated," Tiede said.
Having a good understanding of a company's specific exposure helps the broker, buyer, and insurer develop an effective insurance program. "Two customers may be in the same area, but if one's building has a hail resistant roof, protected skylights, and hail guards for HVAC equipment and the other's has unprotected sky lights and no hail guards or screens on rooftop equipment, they are going to have different levels of exposure. In both scenarios, we can design an insurance program that fits the customer's situation and helps control the total cost of property risk," said Brent Chambers, Underwriting Consultant for National Insurance Property at Liberty Mutual.
A Liberty Mutual property loss control engineer consults with the customer on ways to reduce or mitigate the exposure from hail so that the customer can make an informed decision as to where to deploy capital. "It's not just about protecting a building's roof and rooftop equipment.  Roof damage can lead to extensive water damage inside a building and in some cases disrupt service, both of which can be costly for a business. By focusing on locations with the most exposure, a risk manager is better able to mitigate future losses," said Tiede.
Actions commercial property owners can take to mitigate the risk of hail-related damage.
Liberty Mutual property loss control engineers also provide recommendations specific to each location. "We know that hail guards work, so we encourage clients to use those to protect HVAC equipment," said Ronnie Smith, Senior Account Engineer for National Insurance Property at Liberty Mutual. "Condenser coils in air conditioning systems are fragile and easily damaged, and units don't necessarily come with built-in protection. It's important for property owners to take this step proactively to prevent a loss."
The average cost to fix a condenser coil is $500, but replacing a coil can run at least $500 per ton of cooling, a measurement of air conditioning capacity that refers to the amount of heat needed to melt a ton of ice over a 24-hour period. As one ton of cooling typically covers about 250 square feet of interior space, replacement costs can quickly add up.
Replacing an entire AC unit can run more than $1,000 per ton of cooling. In a 250,000 square foot property, the replacement could easily reach $1 million. Given the increase in hail-related AC damage this year, these are numbers worth knowing.
Other risk mitigation recommendations include regular roof maintenance, such as inspections and repairs to small damages like blisters and installing protective screens over skylights.
"If a roof needs replacing, we also suggest using materials that have been tested and approved by an independent certification laboratory and are durable enough to fit the location's exposures," Tiede said. "The last thing a commercial property owner wants is to replace a roof again six months after it's installed. Experience has shown that ballasted-type roofs are the most resistant to hail damage."
Using Data to Develop Solutions
When a property owner has an understanding of the size of its exposure and potential losses, it is better able to work with its agent or broker and insurer to develop an insurance program to manage and mitigate potential risks.
"The data and advice we provide help clients focus on the largest risks and better mitigate that exposure," Smith said. "The more data you have, the more you can understand your risk on a granular level and manage it."
This data-driven approach to preparedness makes Liberty particularly well-suited to serve large commercial properties with multiple locations in high risk areas.
Prices for roof and air conditioning repairs and replacements have risen over last year, Tiede said, and are likely to grow more expensive as older equipment becomes obsolete. Property owners will be forced to buy newer, pricier replacements than perhaps they had originally planned for.
And if this year's storm trends are any indication, hail is sometimes an unpredictable foe.
Amidst these shifting trends, the value of an insurer's expertise in identifying, mitigating and managing hail exposure will be immeasurable to large commercial property owners.
For more information about Liberty Mutual's commercial property coverage, visit https://business.libertymutualgroup.com/business-insurance.

This article was produced by the R&I Brand Studio, a unit of the advertising department of Risk & Insurance, in collaboration with Liberty Mutual Insurance. The editorial staff of Risk & Insurance had no role in its preparation.

Liberty Mutual Insurance offers a wide range of insurance products and services, including general liability, property, commercial automobile, excess casualty, workers compensation and group benefits.